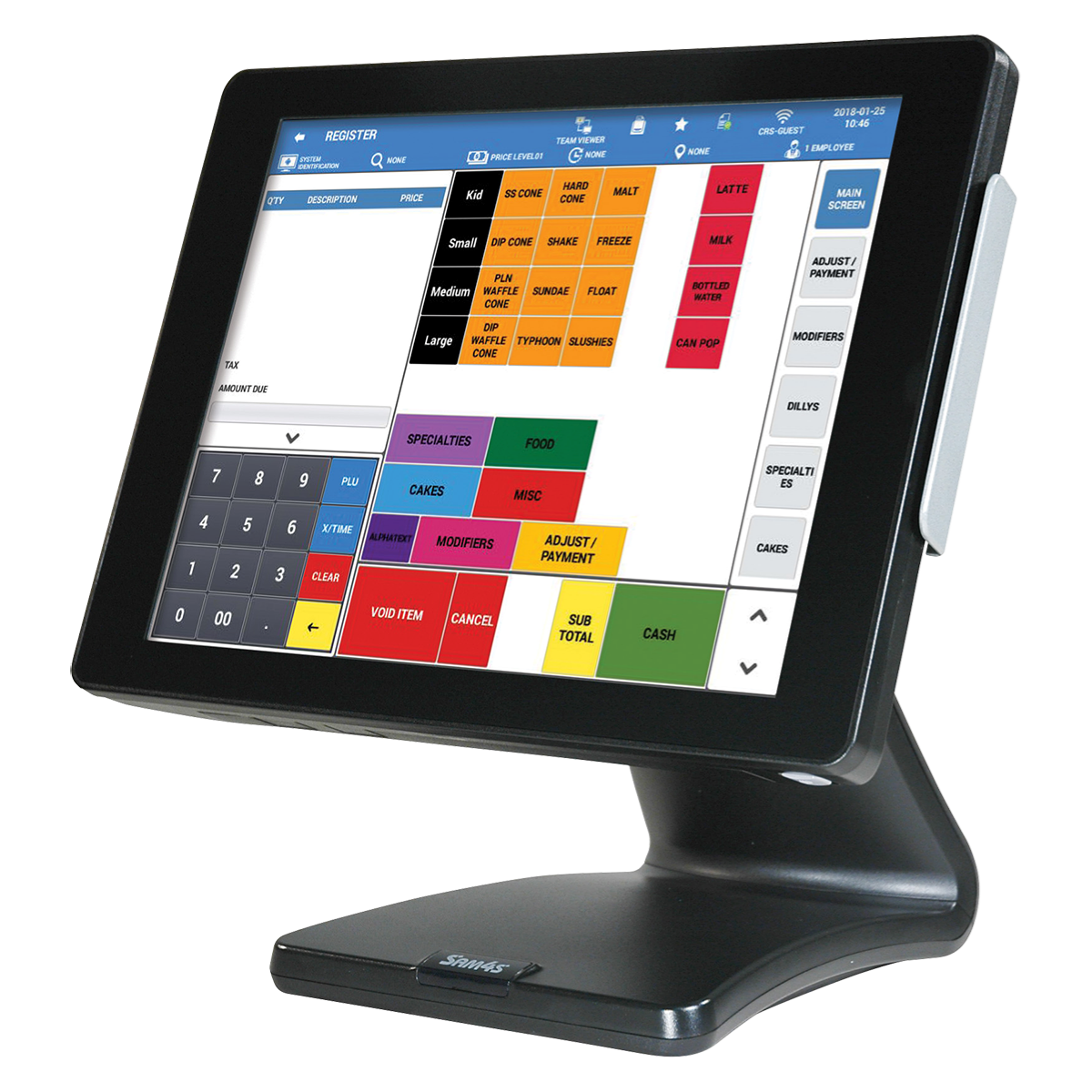 The SAM4POS application may easily be configured for your food, beverage, or retail business and provides the functions and options you need to meet your point of service needs.
Exceptional POS Capability
Using robust integrated SAM4POS software, your authorized SAM4s dealer can customize the application to meet your specific needs by choosing from an array of features available for food and retail operators.
• Casual Dining • Family Style Restaurants • Bar/Restaurants • Quick Service Restaurants • Sandwich • Bakery • Pizza • Coffee • Taco • Hamburger • Ice Cream and Yogurt • Deli's • Specialty Foods • Specialty Gourmet • Concessions • Liquor Stores • Beer/Wine • Gift Shops • Thrift Stores • Grocery • Pharmacy • Tobacco • Vape • Convenience Stores
Ensure Speed, Security and Efficiency with Semi-Integrated Credit, Debit and Gift Card Payments
Out of scope electronic payment sales can be processed in a single step at the SAM4POS terminal by using an optional Datacap™ integrated payment appliance.

• SAM4POS is electronic payment and gift card processing ready.
• EMV Transactions can be processed quickly using the latest Datacap IPTran-LTTM or PDC/TranServerTM technology with select PIN Pads and a persistent internet connection.
Supports Popular POS Peripherals and System Options
Each SAM4POS Terminal can support popular system devices including cash drawer, kitchen printer, coin dispenser, scale, pole display, kitchen video, video surveillance, UPC scanner, liquor dispenser and Datacap Tran™ semi-integrated credit.